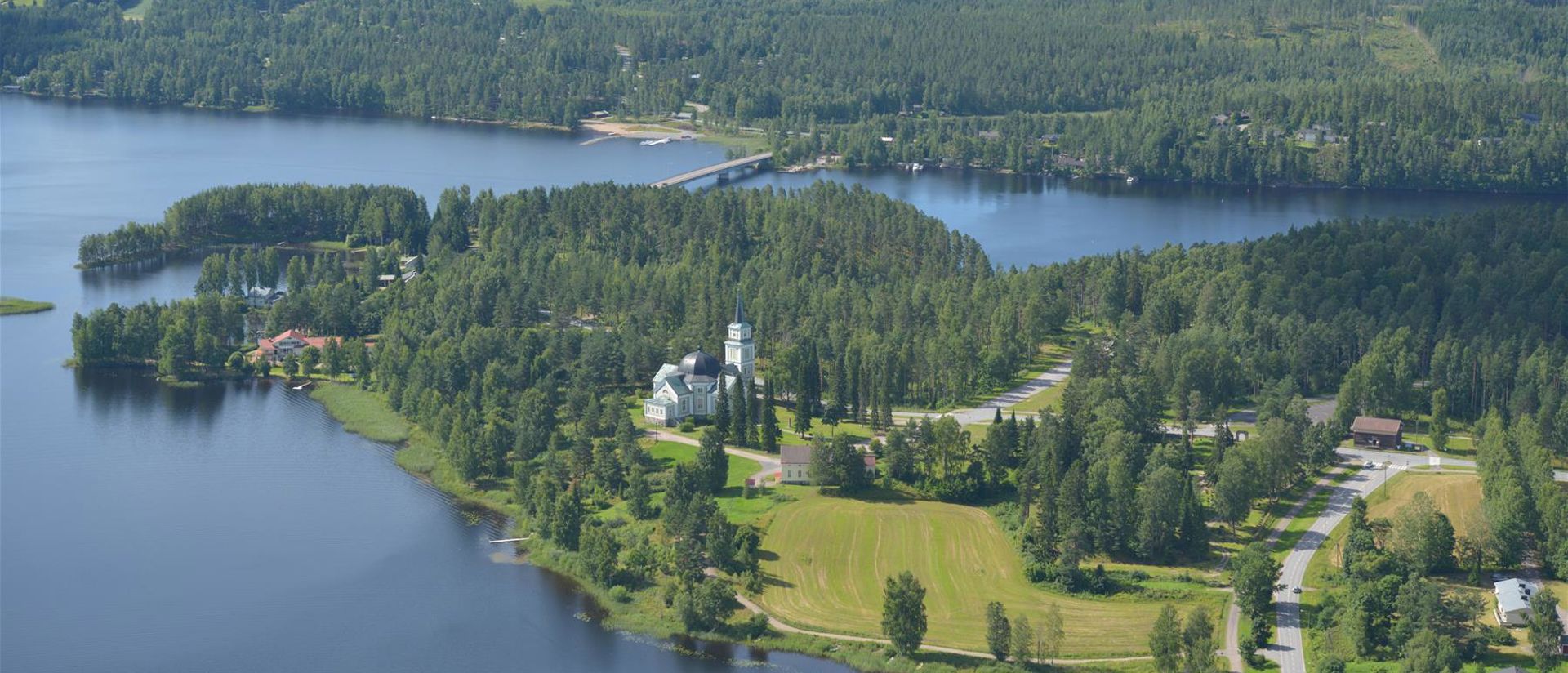 Attractions
Ruokolahti is packed with beautiful landscapes and nature attractions, most famous of which is probably lake Saimaa.
In Ruokolahti you can also get a glimpse of Finland's prehistory and cultural history. The Church Hill was chosen as the most beautiful landscape in South Karelia. There you will find many things to see & explore: a beautiful green wooden church, an 18th century belfry, the Ruokolahti House with its traditional wooden buildings, a local museum, war memorials and the tomb of the world's best sniper of all time: Simo Häyhä. Mr Häyhä served in the Winter War between Finland and Russia (1939-1940).
Popular nature destinations in Ruokolahti include Kummakivi [

Bizarre Boulder]

, the stunningly long and uninhabited sandy beach Huuhanranta, also called the Saimaa Riviera and the hiking trails of Hukkavuori [Wolf Hill] and Haukkavuori [Hawk Hill] with their magnificent views.
Yes, there are eagles, lynxes, foxes, badgers, bears and wolves around here - but
they are of no threat to humans. Even if children's books and old wife's tales tell you otherwise. In fact, it is quite safe to sleep under the stars or in a tent in any forest in Finland.
Of man-made attractions, Ruokolahti boasts Finland's largest Pumptrack, located behind the sports field and the library. The pumptrack is built for cyclists, skaters and scooter riders alike.
The famous Ruokolahti Lion, named Elvi, has a statue in the square next to the market square and at all three crossroads (pictures at bottom) leading to the center of Ruokolahti.
Canals
Ruokolahti waterways include three historical Russian built canals: Kukonharju, Kutvele and Käyhkää.
See more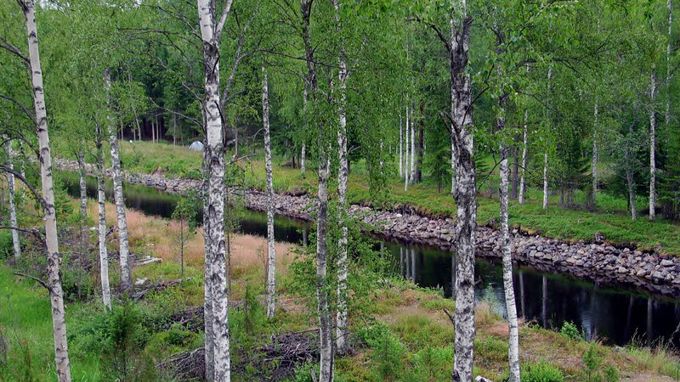 Kemppilän Myllykoski - The Kemppilä Mill Rapids
Kemppilän Myllykoski [The Kemppilä Mill Rapids] is a nice place to visit with a car.
See more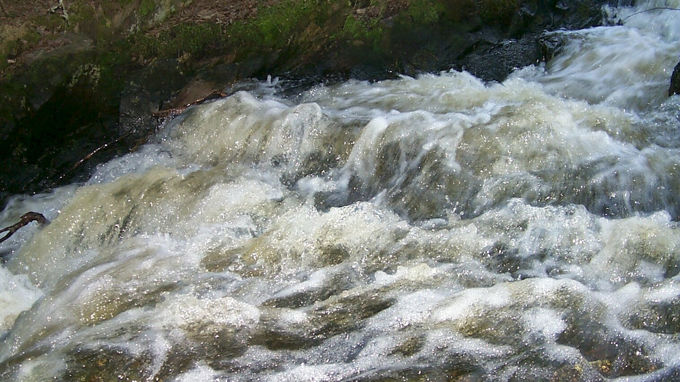 Haukkavuori - Hawk Hill
Haukkavuori [Hawk Hill] in Sarajärvi is the highest place in Ruokolahti and the whole of South Karelia. It rises about 80 meters above the surface of Lake Sarajärvi. The views are amazing!
See more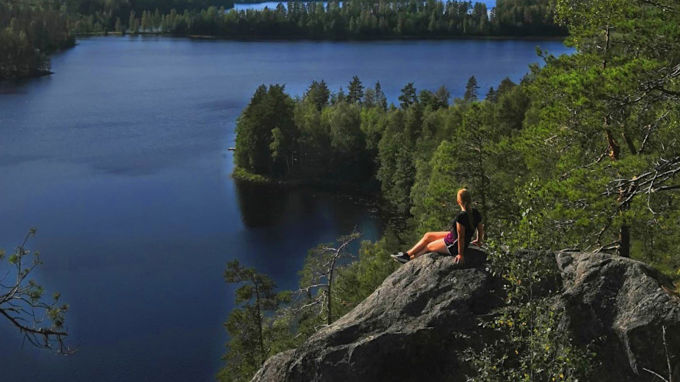 Kummakivi Erratic Boulder
Kummakivi is an erratic ice age boulder that has come to rest on top of bedrock. What makes it special is that the contact area with the rock below is very small, only about 0,5 m². Nice forest walking paths around it, 1-2,3 km long. Read more below on Saimaa Geopark pages.
See more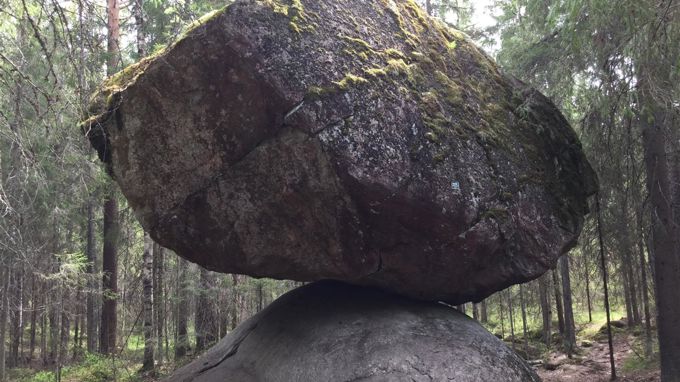 Salpalinja - Finland's Latch
The huge war time effort called Salpalinja [Finland's Latch] is a bunker line or defence line that was built during 1940-41 and 1944. It is a 1200 km long construction made of hundreds of kilometers of 3 ton boulders, 728 stone bunkers and 3000 wooden ones. Salpalinja was never used in the wars as the enemy was stopped before they got that far.
See more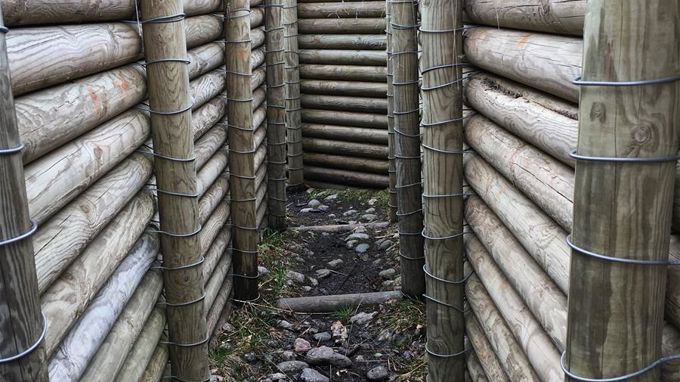 Traditional Landscapes
Traditional or actually historical landscapes are still found around Ruokolahti, for example in Karoniemi peninsula or on Kytönen island reserve, to which you can only get to with your own boat.
See more