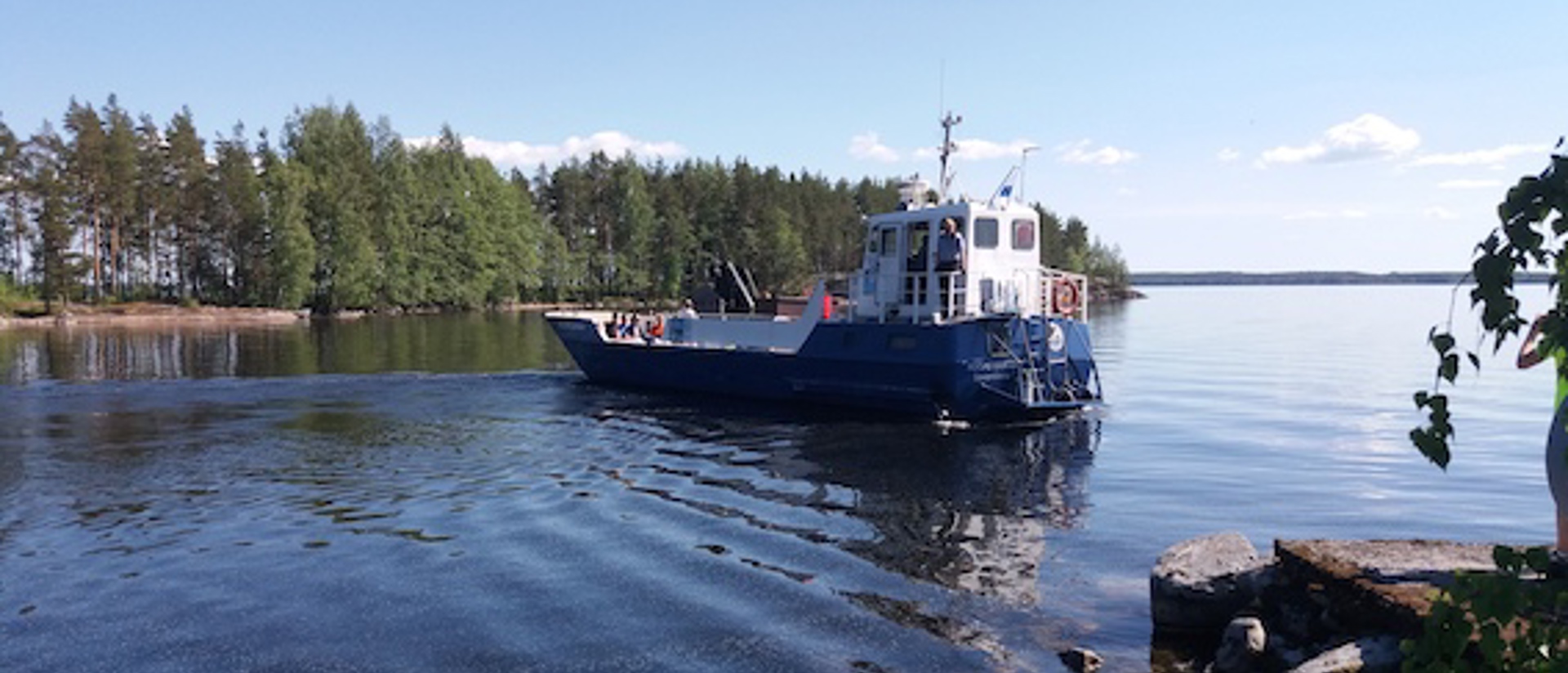 Saimaa Cycling Route
The Saimaa Cycling Route is an archipelago excursion cycling route that runs through Taipalsaari, Lappeenranta, Joutseno, Imatra and Ruokolahti. In Ruokolahti, the route runs through Salosaari to Ruokolahti church and continues through Virmutjoki and Syyspohja to Utula and Kyläniemi. There is a bicycle ferry connection from Kyläniemi to Sarviniemi in Taipalsaari. The total length of the route is approximately 154 km (+ the 4 km ferry ride).
Bicycle ferry Rasti operates June 3rd to Aug 14th. If you cycle around the route counter-clockwise, the ferry departs from Kyläniemi at 3 pm. If you go around the route clockwise, the departure from Sarviniemi in Taipalsaari is at 2 pm. The duration of the ferry trip is about 35 minutes and the price of the trip is € 14,-/person. The ferry can accommodate 30 people. Reservations must be made well in advance. Departure point in Kyläniemi: Kyläniementie 1254, Taipalsaari and in Sarviniemi: Suur-Saimaantie 2051, Taipalsaari.
The skipper of the bicycle ferry Rasti is Mr Timo Ekholm, phone +358 40 664 2055.
Highlights
Highlights on the Route include Imatra Rapids at river Vuoksi in Imatra, Ruokolahti church hill and museum, Finland's Latch line and Huuha Beach near Utula. There are numerous places to stop and take a break en route, see dedicated shopping-pages. There are several places that offer also accommodation along the route, see dedicated accommodation-pages.
Äitsaari Scenic Route
Or as a shorter alternative, take the Äitsaari scenic route from Ruokolahti to Utula. There is a regular boat service between Äitsaari and Utula. The boat journey is 1,4 km long and the travel time is about 10 minutes. Capacity 3 cyclists / crossing. Ticket € 15,-
Piers: Utula pier, Metelniementie 95; Äitsaari Karoniemi Pier, Karoniementie 699, through the forest.
Enquiries: +358 500 120 101
Cycling tours for these and other Routes are organized by Discover Saimaa - pages are also in english.
A video of the Saimaa Archipelago Cycling Route