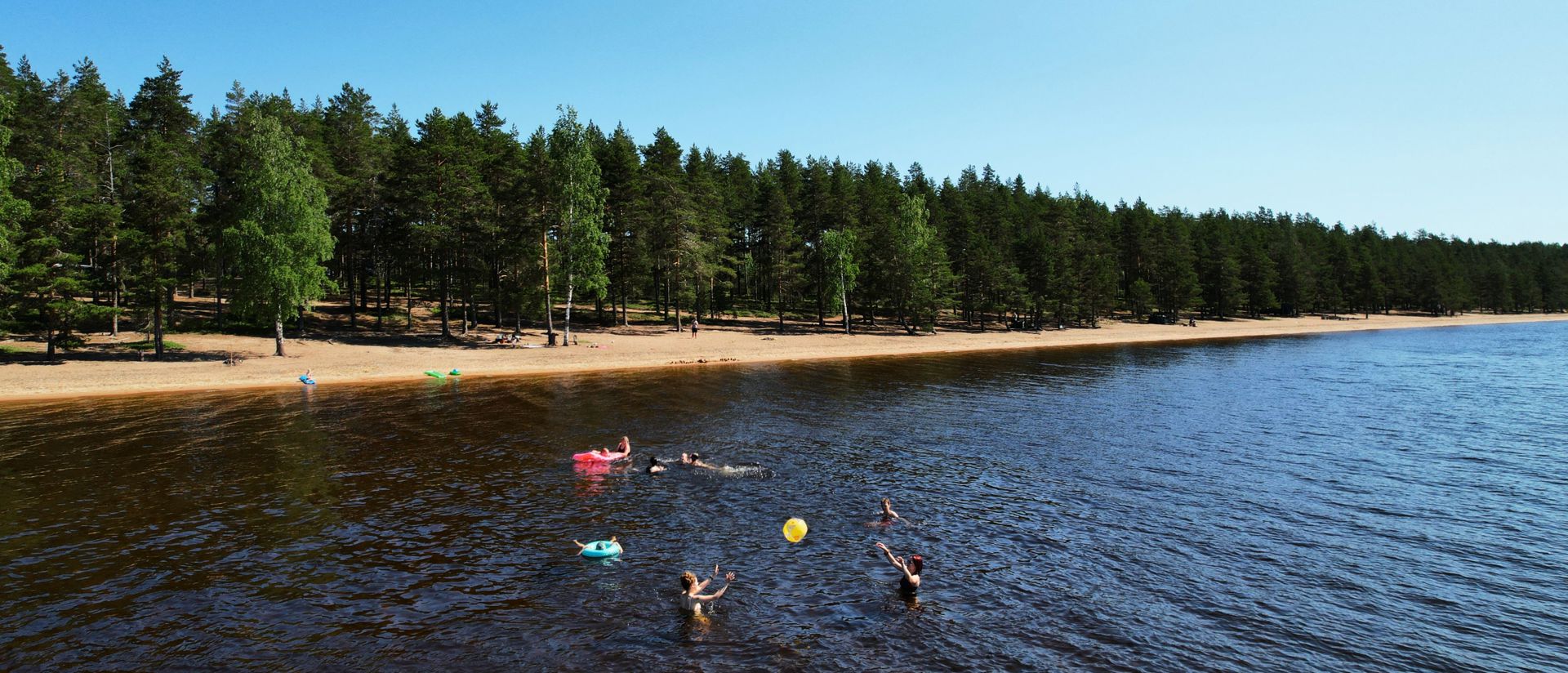 Beaches
Huuhanranta - Huuha beach
If you are looking for a long and beautiful sandy beach in Saimaa area, one of the best can be found in Ruokolahti in the direction of Utula - Huuhanranta or Huuha beach. The area is excellent for family outings and swimming even with small children, because the water is very shallow and the visibility is good.
The nearest address is Kietäväläntie 257–365, Ruokolahti.
Read more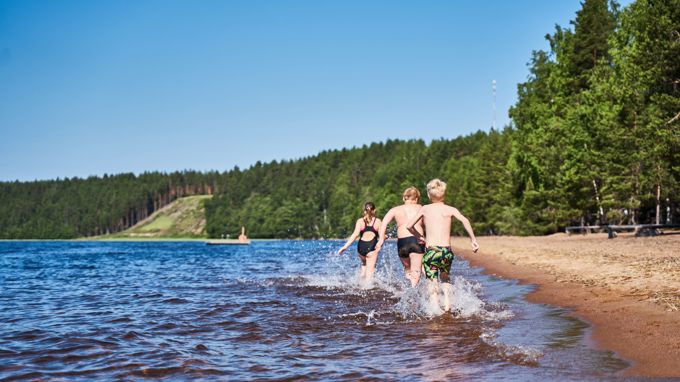 Pappila Bay Beach
On the sandy beach of Pappilanlahti you can not only enjoy a summer day, but also admire the Ruokolahti church hill. The BBQ hut, changing rooms and toilets were built in 2022.
Address: Pappilanlahdentie 8, Ruokolahti.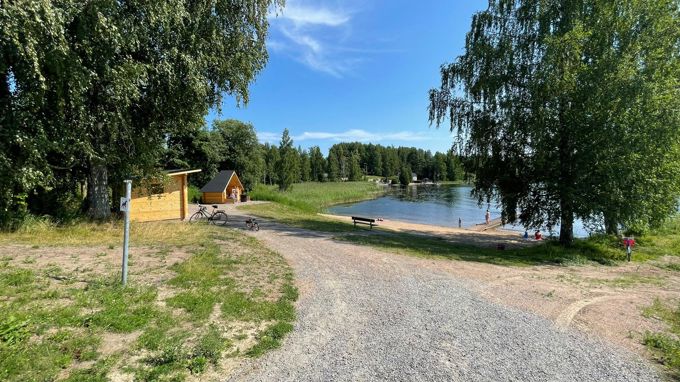 Rasila Beach
Rasila beach is located in the city centre. The peaceful beach has changing rooms and toilets.
Address: Satamatie 8, Ruokolahti.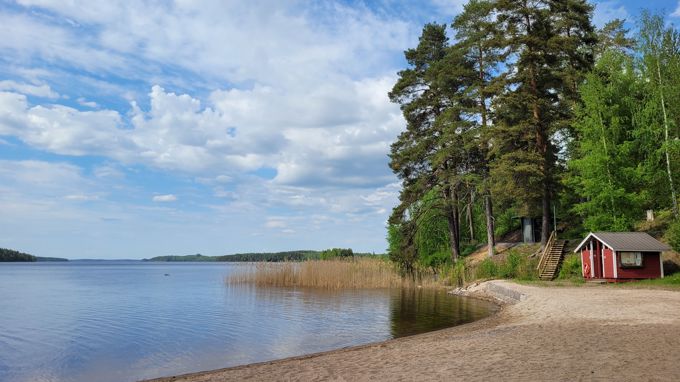 Vaittila Beach
Vaittila beach is a great, small beach near the Ukonsalmi bridge, on the Salosaari side. The beach has changing rooms and a beach volleyball field.
Address: Kaljaniementie 13, Salosaari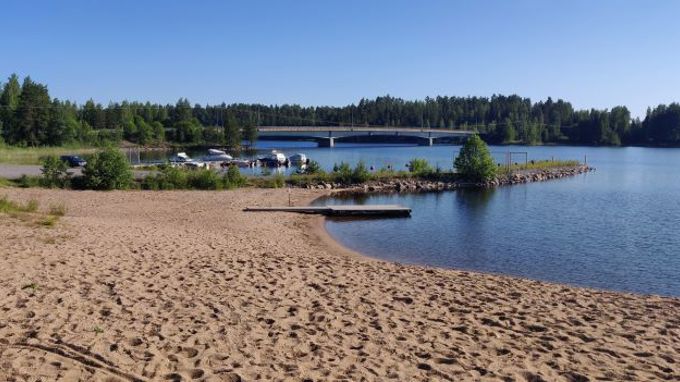 Oritlampi Beach
Oritlampi beach is located next to a highway. The sandy beach is a popular meeting place in summer.
Address: Lampikuja 1, Ruokolahti (Oritlampi).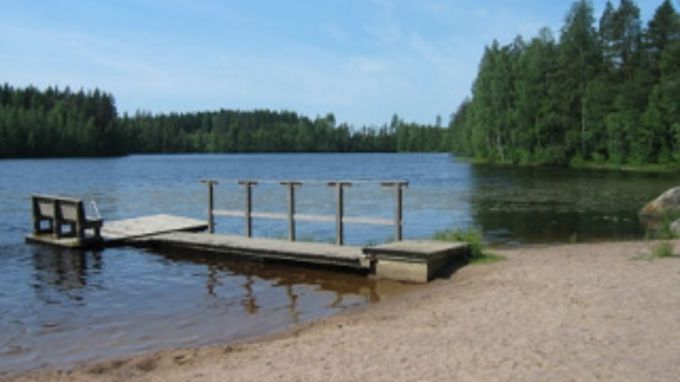 Hannahonniemi Beach
An easy beach for all ages at lake Kärinki, just 1 km East-North-East from Ruokolahti church hill. Dressing booths, BBQ hut and toilet on the beach.
Address: Hannahontie 18, Ruokolahti (Kärinki).